As part of our recent Cannabis 101 panel, Sue Feldmeth introduced the topic of raw juicing cannabis. Sue is an RN specializing in medicinal cannabis who raw juices cannabis herself. Because cannabis leaves contain THC in its raw form (THC-A, which is non-psychoactive), they provide an excellent method of administration for new cannabis consumers just beginning to explore the wellness benefits of cannabis.
When cannabis is harvested, primarily for the flower (or "bud") of the plant (which is subsequently heated and smoked), the trim and leaves are typically discarded. These leaves can be easily be juiced or put in a smoothie just like kale, with even more potential health benefits – and no psychoactivity. Some are even experimenting with incorporating the plant into salsa, pesto and sauces.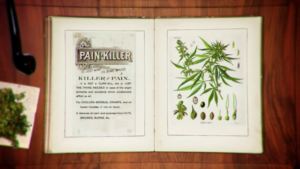 Benefits
Historically, consuming the raw cannabis plant has been used to treat inflammation, gout, joint pain, fever, and much more. There are accounts of its use dating back centuries for various health conditions.
Today, there are anecdotal reports of raw juicing cannabis leaves for a wide range of issues. The wife of a California doctor shared how consuming the cannabis plant dramatically reduced her lupus symptoms within weeks, after years of struggling with the disease. Others are sharing how it has helped with arthritis, nausea, MS, Lyme disease and even cancer.
These benefits are anecdotal, and research is crucial for such major claims to the plant's healing properties. What we do know is that the plant is high in antioxidants and vitamins, including iron, zinc, calcium, and potassium.
Dosage
Dosing recommendations range from 1 bud a day for regular health maintenance, up to a few buds a day for serious conditions (in conjunction with doctor recommended treatment). For using just the leaves, start with 7-10 leaves for juicing. What's most important is that the plant is in its totally raw form. Plants in shops have typically been dried and/or cured. If you have the ability to grow your own plant at home, this is your best bet for an organic and raw supply.
Listen to Sue's full clip on raw juicing cannabis to learn more.
Sources
https://www.ncbi.nlm.nih.gov/pmc/articles/PMC5628559/
https://www.leafscience.com/2017/04/25/cannabis-juicing-uses-effects-and-best-recipes/
https://www.alternet.org/2013/04/juicing-raw-cannabis-miracle-health-cure-some-its-proponents-believe-it-be/?akid=10298.1118899.1xymPy&rd=1&src=newsletter820872&t=13&paging=off
https://thecannabisindustry.org/member-blog-health-benefits-raw-cannabis/