Each year, Eaze, a California-based cannabis delivery company, releases a report on the State of Cannabis. The report from the recent year had insightful findings on cannabis use, especially trends for use during the pandemic. Unsurprisingly, home delivery escalated for cannabis use, along with so many other markets. We are also seeing trends shift toward edibles over smoking or vaping, and continually toward legalization across the country.
The Rise of Edibles
The stereotype of cannabis meaning smoke-filled rooms or pot brownies is starting to become a thing of the past. By the end of 2020, edibles became the leading category in cannabis sales. The most popular products people are buying are gummies, chocolate, drinks, capsules, and hard candies.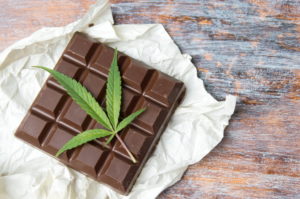 Here at Rebalan, we are big fans of edible products because of the precise dosing that pre-packaged items provide. It can be difficult to precisely dose when smoking, vaping, or even making your own edibles, which can lead to overconsumption and negative side effects.
We periodically share reviews of products we have tried, with low-dosing in mind. You can explore  the reviews of our favorite edibles, beverages, and capsules.
Ease of Access
Legal cannabis delivery has skyrocketed over the past couple years, especially after lockdown orders. Cannabis delivery was covered under the exemption of essential service. Eaze had a significant increase in new customers and orders. On average throughout the year, customer orders were placed every 8 seconds.
Legislation Continues to Expand
Our country has faced a lot of division in recent years, but legalizing cannabis is increasingly favored across the political spectrum. In 2020,  Arizona, New Jersey, Montana and South Dakota voted to legalize adult-use cannabis, crossing Republican and Democrat lines. In three states, more people voted on cannabis issues than on the presidential elections, which had a record turnout. Today, one in three Americans live in a state where cannabis is legal. Expectations are higher than ever that we could soon see federal legalization.